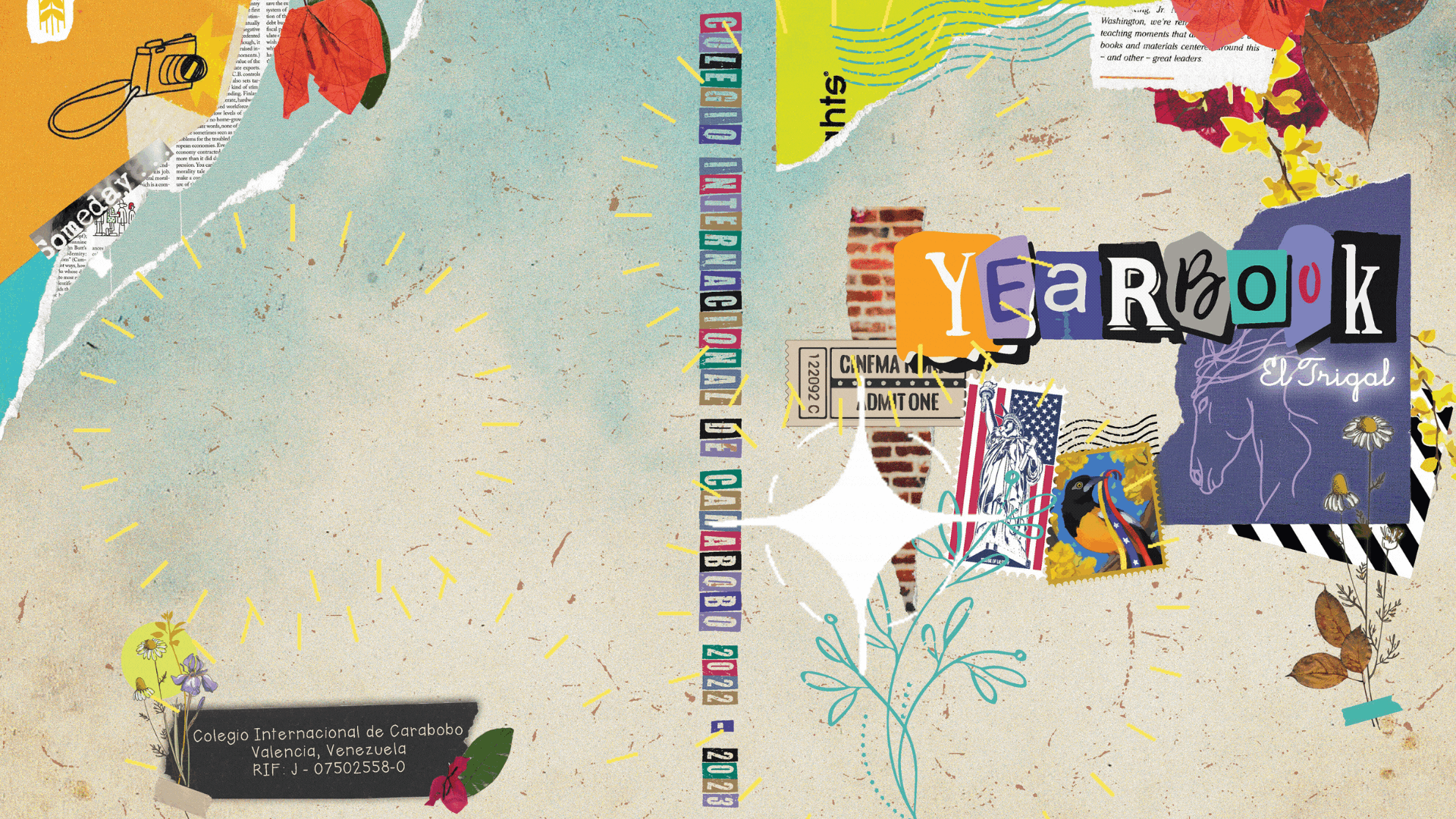 CIC's school publications keep improving every year. El Trigal, our Yearbook, is published in color; with an amazing cover, great photos, and information about every section, which include school events and activities as well as information about teachers and students. It also includes a supplement that covers the events at the end of the school year, and a Digital Yearbook DVD. From start to finish, the yearbook is developed in our yearbook class by a very capable team of students and faculty members. Their enthusiasm and team work make it all possible.
Our Annual Literary Arts Magazine, Spectrum-Arcoiris is getting better and better every year. Every edition illustrates a colorful cover and includes numerous paintings and photographs of sculptures, paintings and drawings made by our students from the elementary and secondary art classes. The writing pieces come from throughout the school in English, and Spanish classes. At the end of every school year, we have a special assembly dedicated to this publication, during which some of the participating writers have a chance to read and share their work with their peers.
Our Student-Parent Handbook and Manual de Convivencia continue to be refined and reworked to make them easier to read and quickly find information. These are made available to all CIC Parents at the beginning of the school year. Our Faculty Handbook also receives important updates every year, and it is part of our Faculty Binder.
The Charger, our Monthly Bulletin in English and Spanish, continues its excellence and is sent monthly via e-mail to all parents, teachers, students and other stakeholders. The Charger includes information about activities and school events, as well as informative articles about which stakeholders will be interested. We also publish an informative and colorful monthly calendar that you may find posted on our website.
We continue to offer our CIC community all key school information in both English and Spanish.
The CIC student newspaper, The Ink Slinger, is the official Grade 6 - 12 student newspaper of Colegio Internacional de Carabobo. The newspaper is produced in an elective class that is available to students in Grades 9 - 12. Students who take the newspaper class receive elective credit toward graduation. The newspaper is sent via e-mail to the CIC community, and it is free of charge.
We continue to offer our CIC community all key school information in both English and Spanish.